Multidyne
MultiDyne Video & Fiber Optic Solutions has over 40 years of experience serving the broadcast and video production communities worldwide. MultiDyne leads the industry in pioneering signal conversion and fiber-optic-based transport systems for the broadcast, cable, satellite, production, digital cinema, surveillance, teleconferencing, and Pro AV markets across all business verticals.
MultiDyne's service-oriented approach helps customers meet their needs with innovative, custom fiber solutions for systems integrators and end users. The company's highly configurable, durable, format-flexible and feature-rich solutions service the continually evolving needs of local studios, network facilities, mobile trucks, live event venues, and enterprise organizations. MultiDyne continues to expand on its existing product families with new ultra-compact, lightweight systems; and innovate for new growth areas, including IP-based transport and delivery networks. Ultimately, each innovation delivers tangible benefits in the form of higher operational efficiency, and lower total cost of ownership.
MultiDyne Products Offer: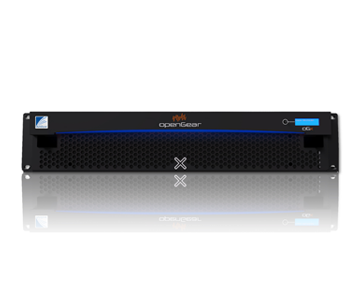 The Emmy-winning openGear® platform adapted to UHD and IP infrastructures. Superior flexibility, power, and control are unleashed in the 4th generation of the openGear® platform, oGx. Built for today's baseband, hybrid and IP facilities it is the broadcast world's first and only open-hardware platform, and your platform of choice for your broadcast infrastructure needs.
A robust, full bandwidth fiber optic link solution. The MultiDyne family of SilverBack camera-mounted transceivers capture images from SD to 4K and beyond, that extend the range of any HD/4K camera system, reduce weight and save time and money. The newest member is the SilverBack 4K5 Fiber-Optic System for 4K Quad-Link 3G Camcorders.
An Economical Solution Designed for High-Quality Transmission of SD, HD and 3G &12G SDI Signals on Single Mode Fiber. The SilverBULLET is an economical solution designed for transmission of SD, HD and 3G & 12G SDI signals on single mode fiber. Perfect for today's professional and broadcast applications. At just three inches in length, this cost–effective solution is ideal for a wide variety of pro A/V and broadcast applications, including video production and editing, ENG with additional uses for sports teleproduction, field production, remote camera links, cross oh–campus production, pre–fibered venues and courtesy feeds.